A photo block puzzle is an attractive way to display your pictures and also makes a great gift.
To begin, photos are selected, cropped and sized to fit the desired design. Then they are printed and trimmed.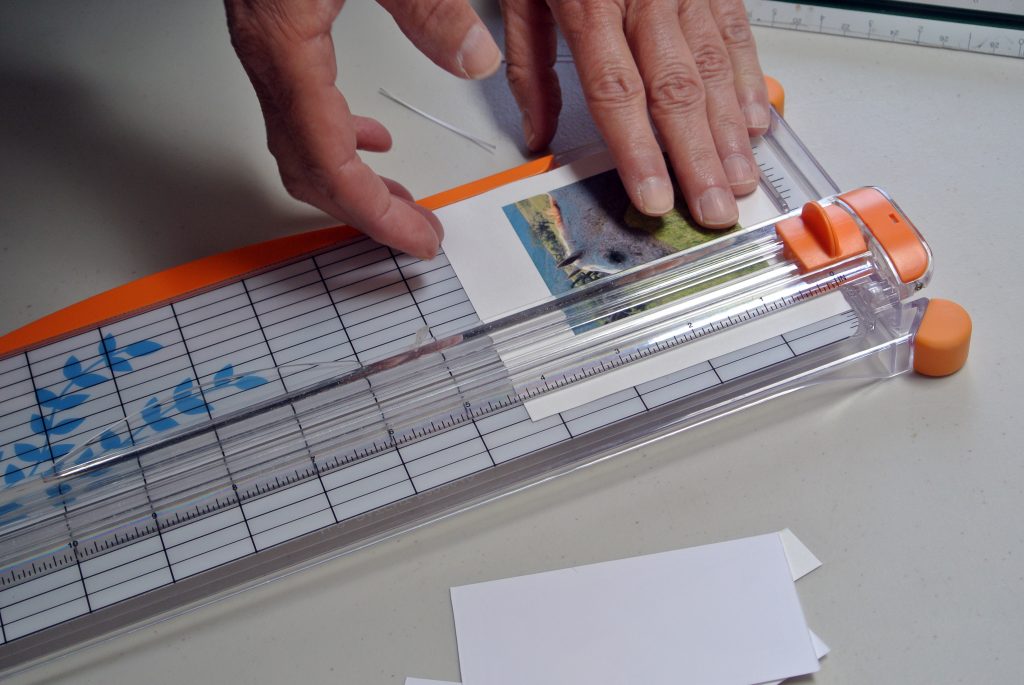 Next the images are glued to the block faces.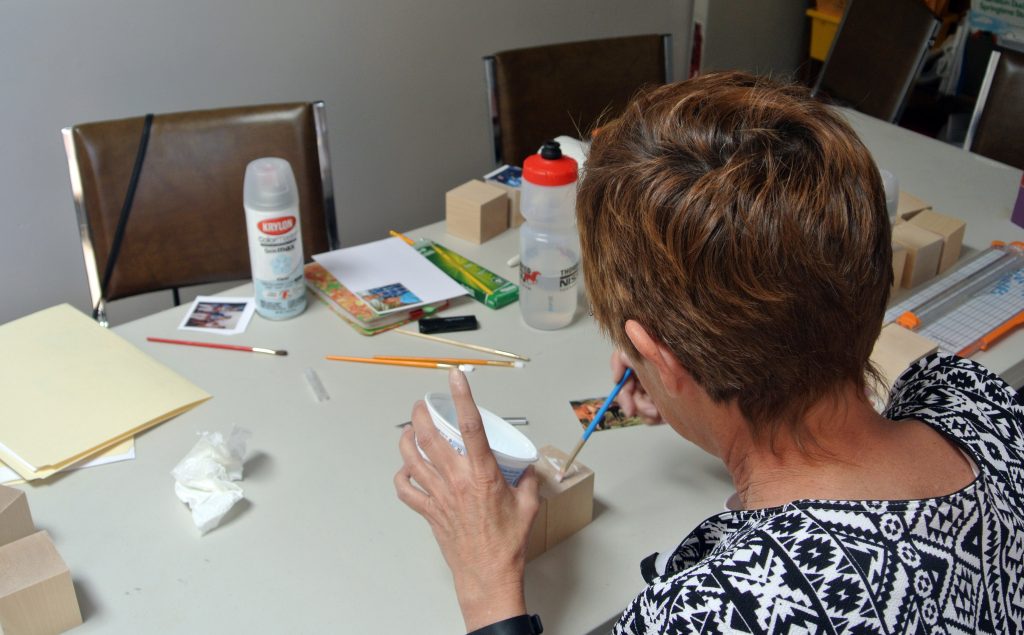 The final product can have images on as many sides of the blocks as you like. You can also choose to have one photo cover all the blocks or to have images just cover one or two.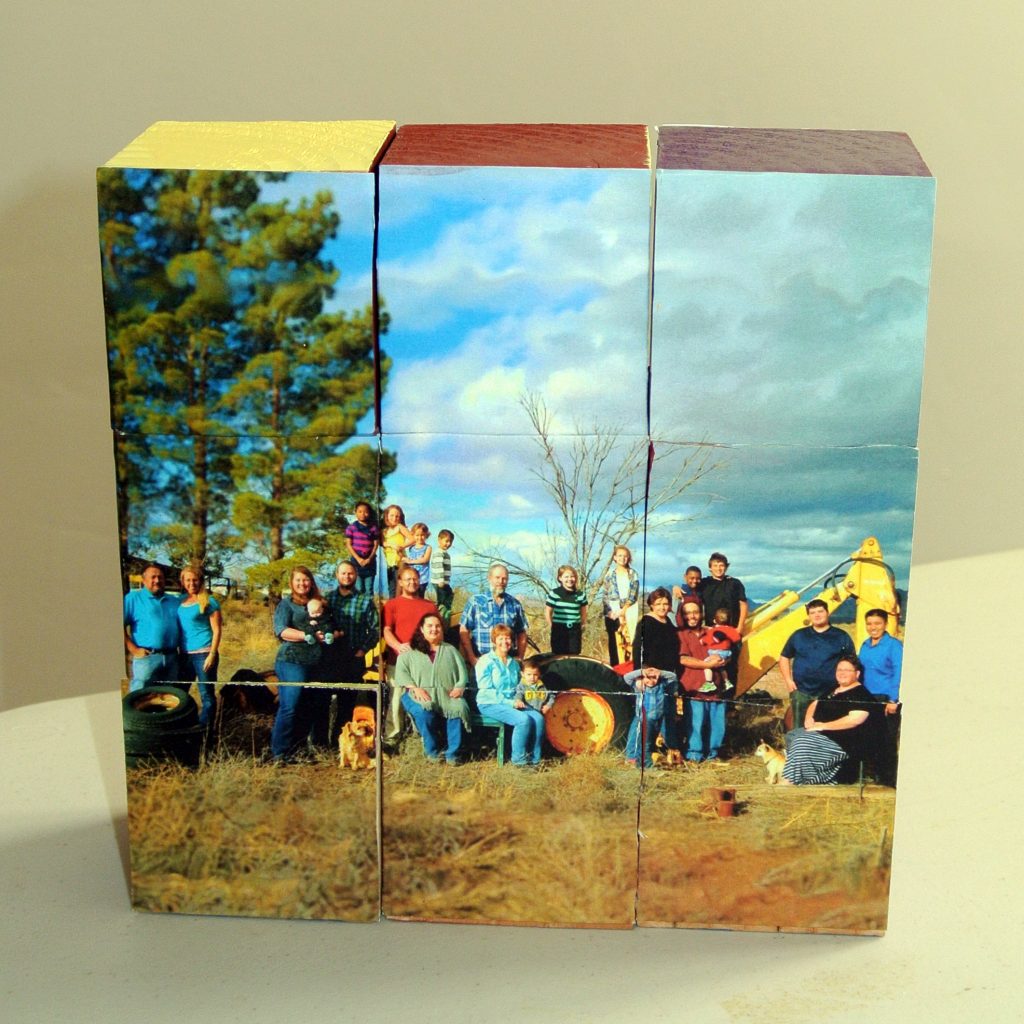 There is a kit available from the library that includes all the materials you need to complete this project. Come check it out!